365 Pest Control - contact us
07789278085 General enquiries
08431550123 Rodent Control
08431550124 Insect Control
08431550126 Bird Control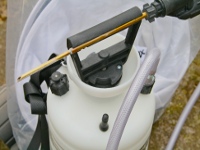 ---
For every pests problem, we have a solution. Feel free to contact us in our customer service line : 07789278085 or to submit an enquiry for any question you may have by e-mail : You can also require to be called back ! We will answer 365 days of the year and 7 days a week !
Annual Pest Control solutions from £195.00
Please call one of our advisors who will talk you through your requirements & arrange a free survey &amp ;quote. We endeavour to offer you substantial savings on you current contract with the highest level of service.